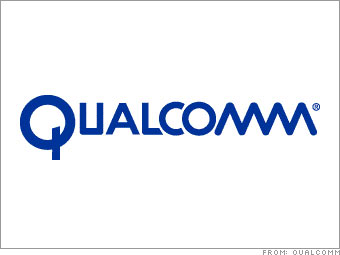 A California federal court judge sanctioned wireless chip developer Qualcomm Inc. and six of its outside lawyers on January 7, 2008 for what the judge labeled a "monumental discovery violation" in connection with Qualcomm's failure to turn over electronically-stored information. One of Qualcomm's central arguments in patent litigation against Broadcom Corp. rested on Qualcomm's position that prior to September 2003 it had not been involved in working on a committee tasked with creating a video coding standard.
The fly in the ointment was 46,000 emails (totaling over 300,000 pages) showing that Qualcomm had, in fact, been involved with the committee as early as August, 2002. What to do?
Qualcomm apparently decided not to produce the emails even though Broadcom had requested them in discovery. At the same time, Qualcomm produced lots of emails evidencing its involvement in the committee after September 2003. Despite knowing about some of the emails, Qualcomm's outside lawyers repeatedly asserted that there was no evidence of Qualcomm's earlier involvement in the committee. Everybody was up the creek.
The court sanctioned Qualcomm to the tune of $8.5 million in attorneys fees and costs, noting that "Qualcomm's claim that it inadvertently failed to find and produce these documents also is negated by the massive volume and direct relevance of the hidden documents. . . . [I]t is inexplicable that Qualcomm was able to locate the post-September 2003 [ ] documents that either supported, or did not harm Qualcomm's arguments but were unable to locate the pre-September 2003 [ ] documents that hurt its arguments."
As for the lawyers, the court found that they had "assisted Qualcomm in committing this incredible discovery violation by intentionally hiding and recklessly ignoring relevant documents, ignoring or rejecting numerous warning signs that Qualcomm's document search was inadequate, and blindly accepting Qualcomm's unsupported assurances that its document search was adequate." The court continued to note that the attorneys "then used the lack of evidence to repeatedly and forcefully make false statements and arguments to the court and jury." The court referred the attorneys to the California Bar for investigation and possible imposition of sanctions. We will keep you posted as to the punishment handed down.
A copy of the decision is here.